AI, mobile and cyber risks: The new horizons for African insurance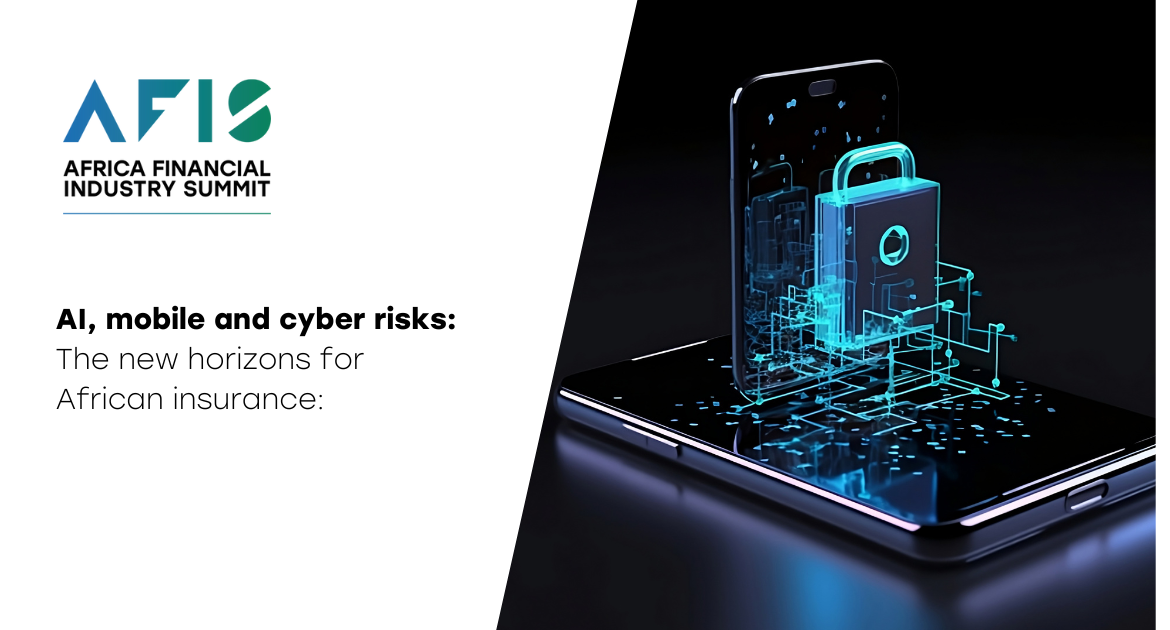 26 Jun 2023
Local African insurers have new avenues to increase the continent's low insurance penetration through mobile channels and insurtech partnerships, while also developing products for mitigating cyber and climate risks, according to Jubilee Insurance, Naked Insurance and AfricaRe at a recent webinar.
By Oliver Nieburg
Africa's insurance industry is worth around $68bn in gross written premiums, but 70% comes in just one market: South Africa.
Despite growing opportunities to grow the insurance sector on mobile channels, African insurance penetration was less than 3% in 2019 and under 1% in many countries, far below the 7% global average.
Speaking at the recent AFIS webinar 'Reinventing insurance: Acclimatising to a digital and green Africa', Richard Leftley, a consultant to the International Finance Corporation (IFC) and Chief Entrepreneur in Residence at ARK Venture Studio, said: "In the biggest country, Nigeria, less than 1% of the population have insurance."
Leftley – who in 2002 founded MicroEnsure, one of the first insurtechs in Africa – said local insurers can boost penetration and also provide cover for emerging risks, such as cybercrime and climate risks.
"The big global insurers, they're not here. We don't see them outside of the South African market and therefore it is down to the local insurers," he said.

Mobile and digital sales
Sub-Saharan Africa is expected to have 613m unique mobile subscribers by the end of 2025, covering half of the population, according to GSMA.
Dr. Julius Kipng'etich, Group CEO, Jubilee Holdings, said: "Insurance companies are late in the game. Banks are several years ahead in how they collaborate with telcos."
He urged insurers to quickly join the banks via more embedded insurance products, such as medical cover, being offered via existing bank and telco partnerships.

Mobile money – currently rarely used in the African insurance industry – was also touted by webinar participants to remove friction for collecting insurance premiums and bring down high costs for low-to-middle-income populations.
Digital channels present further hope to expand insurance reach. Digital sales account for a fraction of Jubilee's total premiums, but the Kenyan group is investing $20m to build a digital platform to sell its products.  
"In the next probably two to three years, we'll see an exponential growth in digital uptake," said Dr Kipng'etich. 

AI to shakeup the insurance industry 
AI is another tech innovation that promises to galvanise the industry by lowering the costs and increasing the speed of claims through predictive risk models and detecting fraudulent claims.
Abenaa Kessewaa Brown, Chairperson of Ghana's National Insurance Commission, said: "Burying our heads in the ground is absolutely not an option when it comes to AI. We have to embrace it," which she said would require bringing expertise into the industry.
Sumarie Greybe, Co-Founder of South African insurtech Naked Insurance, which already deploys AI, said: "AI is definitely going to change the way in which we do everything. It will have a significant impact on how insurance is distributed, bought and how insurance advice is given".
According to the Naked Insurance co-founder, we could see language chat bots or ChatGPT equivalents offering personalised quotes to customers within two to three years.
Jubilee Insurance has already begun computerising some processes with AI and recently introduced a machine learning tool to adjudicate medical claims.

Integrate or invest in separately: How should legacy insurers leverage insurtech? 
But Naked's Sumarie Greybe warned that it will be difficult for legacy insurance companies to integrate insurtech as it may cannibalise their existing business.
She instead advised legacy insurers to support insurtech separately with capital and assist them to navigate regulations, as the Hollard Group has done for Naked.

Naked Insurance, which offers car, home and contents insurance online or via its app, has chosen to operate like a technology company to overcome what it sees as a low-level of public trust in insurance.
The South African firm charges a fee for service, which goes towards settling claims. Naked Insurance, founded in 2018, closed a $17m funding round in February this year, led by IFC.

Insurtech profitability concerns 
Dr. Corneille Karekezi, Group Managing Director & CEO of Africa Re, cautioned that insurtechs targeting low-income customers with microinsurance have historically struggled for profitability.
"Pilot projects have mushroomed on the continent. But even Lemonade, the biggest insurtech, has never made money until now," he said.
Dr. Karekezi said that once insurtechs have a longer track record of profitability, legacy insurers will start to take more interest in raising capital.
Jubilee's Dr. Kipng'etich added that more data was needed for it to be commercially viable to expand to underserved populations, such as farmers facing climate risks.
"A lot of this low-level microinsurance or new and emerging market segments need to be studied more," he said. "Government needs to come in and underwrite some of those risks initially, probably even donors" such as the Gates Foundation and the MasterCard Foundation, he continued. "Otherwise, national insurance companies cannot just plunge into it."

Competing with social groups 

Insurers targeting the mass population also face competition outside of traditional business. 
"In Kenya we are not competing so much, at least as Jubilee, with the other insurance companies, but with social groups (known as Harambee)," said Dr. Kipng'etich. 
 
These social groups, often set up on WhatsApp involve collectives that raise money for problems facing the group or an individual, such as medical fees. 
 
Dr. Kipng'etich said: "There are no administration costs. The problem is solved and it's gone. Now, if it's an insurance company, there's a huge cost of adjudication. You have to come and verify the claim, you need to go to the hospital, and there's paperwork involved. And the turnaround times are much longer," he added. 
 
The Jubilee Holdings Group CEO said that incentives such as no claims bonuses and adjudication efficiencies through AI could urge customers to move away from informal methods to cover risks. 
But he said the products needed to be adapted to African customer realities, giving the example of Jubilee's 'Human Wildlife Conflict Product' in East Africa that covers losses to crops from elephants, buffalo and other large animals. Jubilee leverages data from Kenya's wildlife service to better evaluate risk and has developed software to adjudicate claims faster. 

Cyber insurance: A product of the future 
Beyond insurance for the mass population, increasing cyber risks for African banks and businesses present a new frontier for African insurers and reinsurers. 
 
Africa Re's Dr Karekezi said: "It's not yet a profitable product, but we know all of us that it's a product of the future." 
He said that while companies, and particularly banks, face daily cyber security threats, uptake for cyber insurance remains low mainly because capacity for insurers and reinsurers is devoted to traditional risks and covers.  

Investors are also risk averse to new activities after many suffered losses in the African insurance industry between 2014 and 2019, said the Africa Re CEO. 
 
He added that cyber risks were constantly evolving, and the huge losses corporations can incur may not prove profitable for insurers to recover through premiums. 
 
Many companies are also choosing to invest in cyber security rather than cyber insurance.  
Both Africa Re and Jubilee Insurance say cyber insurance may take 'patient capital' from development investors, rather than commercial investors, who are prepared to accept medium-term losses, while models are being perfected.

Full webinar replay available below: