Tony OFORI
Director, Global Sustainable Finance Group / Bank of America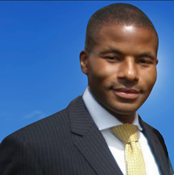 Tony is currently a Director in the Global Sustainable Finance Group at Bank of America, where he covers asset finance across Europe, Middle East and Africa (EMEA). He has experience structuring and arranging innovative debt transactions for emerging markets. Recently he completed a 2-year secondment as a Director in the Country Engagement Team under the Sustainable Markets Initiative (SMI). This is an external organization that was originally set up by King Charles III while he was the Prince of Wales , in collaboration with the World Economic Forum. SMI's mission is to accelerate a global transition to sustainable markets with a focus on integration of the private sector.
Prior to this Tony spent 9 years in Emerging Markets Structuring at BofA, and prior to that he spent 5 years at Goldman Sachs working in Equities, Insurance and Credit Structuring roles.
Tony has a bachelor's degree in Materials Science from the Imperial College London, and a PhD from the University of Cambridge in Applied Physics. Tony has been a member of the The Milken Institute's Young Leaders Circle (YLC) and is currently part of the committee for the Multicultural Leadership Network (an employee network) at BofA.