Temiloluwa OKEOWO
General Counsel / Babban Gona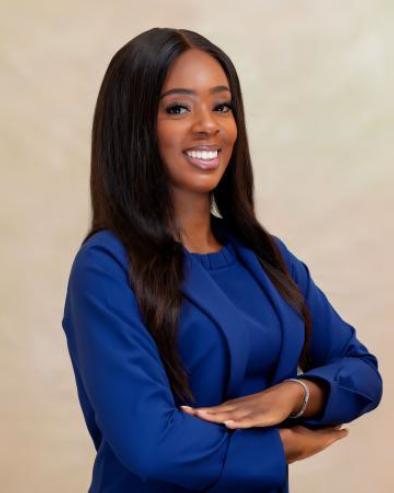 Temiloluwa Okeowo is General Counsel at Babban Gona,
an agri-tech enterprise that provides end to end support to
smallholder farmers to enable them become more profitable and environmentally sustainable. She is also Company Secretary and leads the Partnerships Team and is responsible for all legal and compliance, environmental, social and governance policy implementation and monitoring at Babban Gona.
Prior to joining Babban Gona in 2023, she worked in
private practice as a Managing Associate at Udo Udoma and Belo-Osagie, one of Nigeria's largest corporate commercial law firms, where she specialised in mergers and acquisitions, private equity and venture capital. Working with companies and funds throughout their life cycle, she routinely advised on incorporation and business formation, capital raising, regulatory compliance, alternative investment structures and post-funding issues. She also spent some time working at Latham and Watkins, where she worked within the corporate team. Temiloluwa is passionate about creating impact in Nigeria, whether it is working with companies to secure
funding or working with farmers to improve their profitability and increase financial inclusion in Nigeria.
Temiloluwa is a member of the Nigerian Bar Association and is currently Secretary of the NBA-SBL, Conference Planning Committee. She is an alumna of the London School of Economics and Political Sciences and was admitted to the Nigerian Bar as a
Barrister and Solicitor of the Supreme Court of Nigeria in 2013. She also holds a business certificate from Harvard Business School.