Temi POPOOLA
CEO / Nigerian Exchange Limited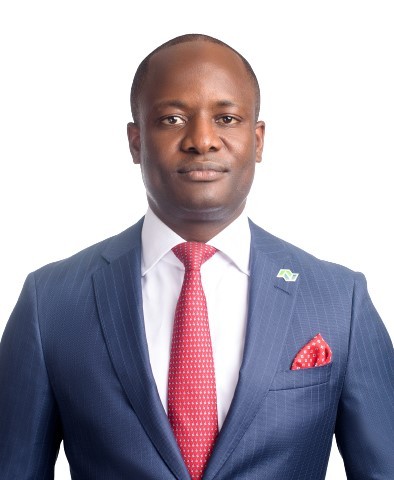 Temi Popoola is the current Chief Executive Officer of the Nigerian Exchange Ltd, the operating exchange of the demutualized Nigerian Stock Exchange. He is a successful C-suite leader whose unique blend of business acumen, financial expertise, global market growth performance, and operational insight has earned him a reputation built on verifiable career achievements.
A wall street trained investment banker, Temi launched his career in London, working as an asset manager where he gained extensive experience researching and assessing publicly traded equity investment opportunities across Africa's energy sector. In his next professional role, he expanded his expertise as an Equity Derivatives Trader with Bank of America Securities in New York, NY, USA. During this time, he fine-tuned his trading and investment advisory skills, working closely with both large corporations and private clients.
He returned to Nigeria after achieving success on Wall Street and joined UBA as Head of Structured Products and Investments for global markets. He subsequently led the Sales & Trading business at CSL Stockbrokers, a wholly owned subsidiary of FCMB. In both roles, he facilitated the flow of capital from global investors into Nigeria, particularly those from South Africa, London, the US, and Nigeria. Leveraging his expert knowledge of the Nigerian financial services industry, he became recognized as a leader in the industry and was subsequently recruited by Renaissance Capital in 2015 where he rapidly progressed into the CEO role, assuming responsibility for the West Africa operations of the firm.
During his six-year tenure at Renaissance Capital, Temi provided strategic market insight and leadership. He diversified the company's revenue streams by adding fixed income, derivatives, structured products, financing, and wealth management. He oversaw a global workforce, expanded foreign investor capital opportunities into the Nigerian market, and introduced new processes, programs, and strategies to exceed corporate and client expectations.
Temi is passionate about business, collaborative team building, meeting organizational demands, and finance/investment banking. His greatest motivation is leading and guiding others to exceed expectations, and he uses his influence to help organizations exceed short- and long-term goals.
Temi graduated with a First-Class Honors Bachelor of Science in Chemical Engineering from the University of Lagos and holds a Master of Science from the Massachusetts Institute of Technology (MIT). He is a CFA charter holder and also obtained his NASD series 7 and 63 licensures.