Sani YAYA
Minister of Economy and Finance / Republic of Togo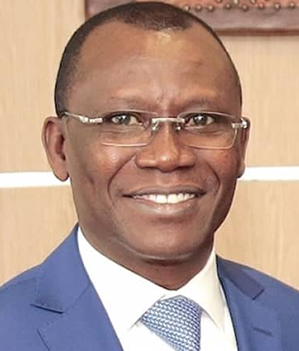 Sani Yaya is a professional in the banking and financial sector. Born on 31 December 1963 in Kétao, he has 26 years of experience in high-level positions, including six years at BCEAO/Commission Bancaire de l'UMOA and nearly six years at the Ecobank Group (ETI) where he served as Director of Audit and Compliance and member of the Executive Committee of the group. He also held the high position of Chief Operating Officer (COO) of the NSIA Group specialising in Insurance and Banking and member of the Executive Committee of the said Group, as well as the position of Temporary Administrator of the BTCI.
The Minister of Economy and Finance has a multidisciplinary experience in banking and finance, operations and business development. Before being appointed Minister of Economy and Finance, Sani Yaya was previously Minister Delegate in charge of the budget.
A graduate of CEFEB (Centre d'Etudes Financières, Economique et Bancaires) in Paris, Sani Yaya also holds a DES in Management from the University of Paris 1, Banking Option and a Master's degree in Economic Sciences from the University of Lomé.