Rev. Daniel Ogbarmey Tetteh
Director-General / Securities and Exchange Commission (SEC), Ghana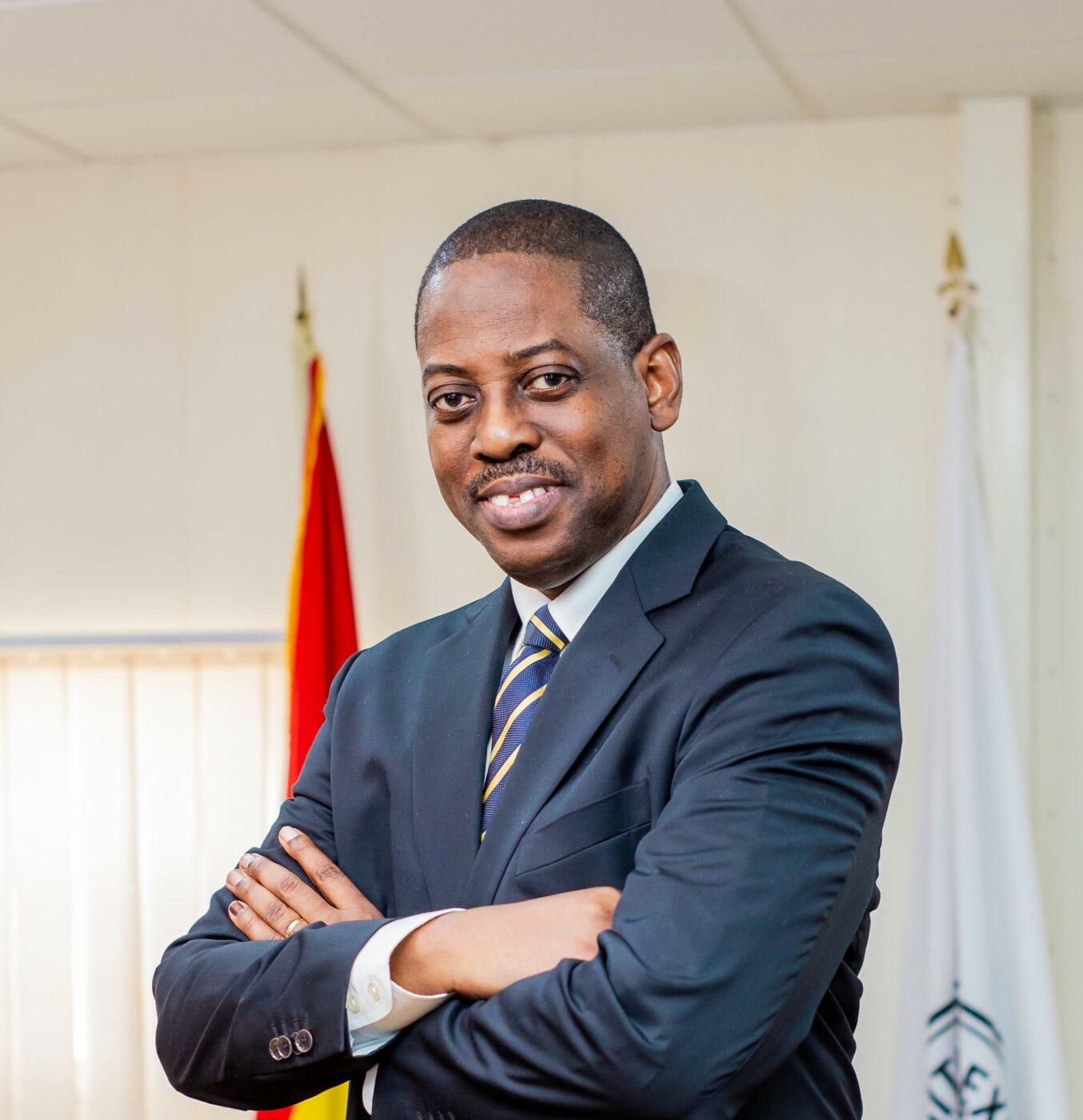 Director-General of the Securities and Exchange Commission, Ghana
Rev. Daniel Ogbarmey Tetteh is the Director-General (DG) of the Securities and Exchange Commission (SEC), Ghana. He also serves on the Financial Stability Advisory Board, the Board of National Pensions Regulatory Authority, the Board of Ghana Investments and Securities Institute and the Executive Council of the West Africa Securities Regulatory Association.
Rev. Ogbarmey Tetteh spent over twenty (20) years working with one of the leading investment banking firms in Ghana, Databank Group, where he played various roles including Head of Research and Head of Asset Management. As Head of Databank Asset Management, he had oversight over four strategic business units: Mutual Funds, Pensions, Institutional Business and Wealth Management. Under his leadership, assets under management grew from over GHC180 million in 2008 to over GHC1.8 billion. During his tenure as Head of Databank Research, he built the team into a formidable research house, supplying economic and equity research to many economic actors including leading media houses such as Financial Times, CNN, and Bloomberg. He also led Databank Research to pick the prestigious award as the Best Africa Research Team at the Africa Investor Ai Index Awards held at the London Stock Exchange in 2007. Rev. Tetteh also served as the Vice President of the Ghana Securities Industry Association (GSIA) from November 2013 till September 4, 2017. Additionally, he lectured briefly in Marketing at the University of Ghana Business School (UGBS) from 1996 to 1998 and was also a facilitator in a Case Study in a Corporate Finance class at the Harvard Business School in 2008.
Rev. Ogbarmey Tetteh is very passionate about financial literacy and has been a regular speaker at various seminars held in workplaces, town halls, universities/training colleges and churches throughout all the sixteen regions of Ghana. He has written several articles and two books including a bestseller titled '31 Days to Financial Independence'.
Rev. Ogbarmey Tetteh holds an MBA (Marketing) and a B.Sc. in Administration (Management) with first class honours from the University of Ghana Business School (UGBS). He also has a Postgraduate Diploma in Corporate Finance and Management from Sorbonne, University, Paris and an honorary doctorate in Management and Christian Leadership from the International Christian University.
Rev. Daniel Ogbarmey Tetteh is the Senior Pastor of New Creation Chapel International, a charismatic church headquartered in Accra, Ghana. He is married to Mrs. Cynthia Tetteh, with four (4) adorable children.