Payadowa BOUKPESSI
Minister of State, Minister of Territorial Administration, Decentralisation and Territorial Development / Republic of Togo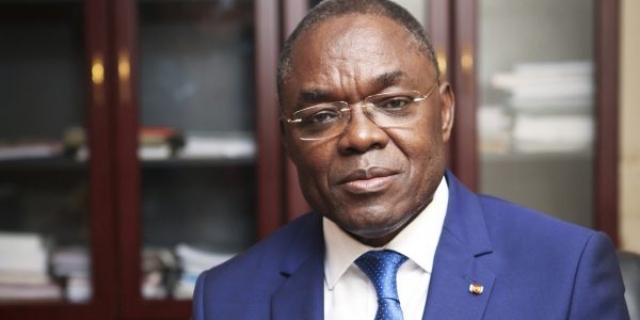 Born on 31 December 1954 in Adjengré (Sotouboua) in the Central Region of Togo, the Minister of Territorial Administration, Decentralisation and Local Authorities, Mr Payadowa Boukpessi, completed his secondary education at the Lycée de Sokodé, graduating with a D series baccalaureate in 1974. This opened the doors to the University of Science and Technology of Algiers where he successfully prepared for his entry into the Polytechnic School of Algiers which he joined in 1976. He graduated in 1979 with a degree in Civil Engineering Design. In 1982, he entered the Ecole des Travaux Publics de l'Etat de Lyon in France where he obtained the CES in Air Bases. Back in Togo, he enrolled at the University of Benin in Lomé and obtained a Bachelor's degree in Management Science in 1984. In 2001, he obtained a DEA in Transport at the Ecole Nationale des Ponts et Chaussées in Paris.
Minister of Trade and Transport in the transitional government, he then served as Minister in several governments, notably in the posts of Industry and State-owned companies and in the Economy and Finance. Mr. Payadowa Boukpessi's political career also includes several parliamentary mandates. In the previous legislature, he was President of the Finance and Trade Committee. The Minister of State, Minister of Territorial Administration, Decentralisation and Development of Territories, before his appointment as head of this department, was a member of the Independent National Electoral Commission.
Minister Payadowa Boukpessi is married and has a family.