Patty KARUAIHE-MARTIN
Managing Director / Namibia National Reinsurance Corporation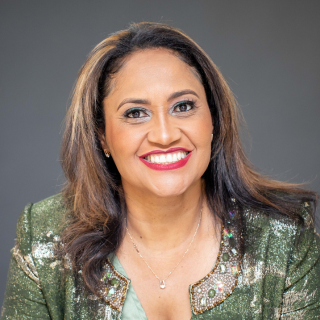 Ms. Karuaihe-Martin is a seasoned business and finance professional with over 30 years of experience in the financial and insurance industry, including Senior Partner at Price Waterhouse Coopers (PWC). She is currently the Vice-President of the African Insurance Organisation (AIO) and 2nd Vice-President of the Namibia Chamber of Commerce and Industry (NCCI).
Patty is the founder of (NWFIS) the Namibia Women in Finance and Insurance Summit which is hosting its 3rd event this year.
Patty is the Co-Chair of the UNEP-FI Global Steering Committee, former board Chairperson of the Organization for Eastern and Southern Africa Insurers (OESAI), and Deputy Chair of the Nairobi Declaration on Sustainable Insurance (NDSI). Patty was recently awarded the Top 50 Women in Insurance in Africa award by AIO and PILA (Professional Insurance Ladies Association) and the Top 10 Women to Watch in the Insurance Sector award by Angaza (Africa Women in Banking, Finance & Investment).