Nicholas NESBITT
Chairman of the Board / Capital Markets Authority of Kenya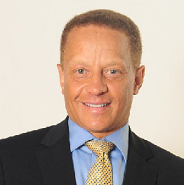 Mr. Nesbitt is the Chairman of the board of the and the Capital Markets Authority and the immediate past Chair of the Kenya Private Sector Alliance (KEPSA) and the East African Business Council, the apex private sector bodies in Kenya and East Africa, respectively. Mr. Nesbitt has vast experience in regional trade matters and in driving healthy private sector engagement with government. He is very active in promoting Foreign Direct Investment in East Africa by helping leading international companies launch in the region.
Mr. Nesbitt is also a senior advisor to the Boston Consulting Group (BCG) and to Fortescue Future Industries (FFI), a world leader in the manufacture of green hydrogen. His strong IT and business leadership background serves him well as an entrepreneur and mentor driving the growth in companies in telecommunications, blockchain, digital asset management, logistics, affordable housing, and agriculture.
In addition to these boards, he holds and has held board seats with the Central Bank of Kenya, Kenya's Vision 2030 delivery board, the Commercial Bank of Africa, the American Chamber of Commerce, AMREF Flying Doctors, the Kenya School of Monetary Studies, and Multimedia University. Recently, Mr Nesbitt chaired the private sector's engagement with the Kenyan government in its negotiations on the now-stalled US Kenya Free Trade Agreement.
His most recent corporate assignment was as the General Manager of IBM Eastern Africa, covering 10 countries and the IBM Research Africa Lab. He led IBM's efforts in its dealings with government, financials services and telecommunications and drove efforts to raise Kenya's World Bank ranking in the Ease of Doing Business index from 138 to 56 in 4 years. Previously, Mr. Nesbitt was Chief Executive of KenCall, the leading international BPO/call centre outsourcing company in East Africa. The company was recognised as the top Non- European Call Center globally, and one of the best mid-size businesses in East Africa. While working in the United States, Mr. Nesbitt held senior executive positions at Qwest Communications, Schneider Electric and the Boston Consulting Group. Mr. Nesbitt is an active member of the Young President's Organization (YPO), a global membership organisation supporting the leading young CEOs around the world.
He received his MBA from Stanford University and his Masters and Bachelors of Engineering degrees from Dartmouth College in the USA. When not working, Mr. Nesbitt enjoys time with his young family playing golf and tennis. Back in the day, Mr. Nesbitt was a leading Kenyan motocross rider and played rugby, soccer, hockey and squash for his university and high school.