Mercia GEISES
CEO / Standard Bank Namibia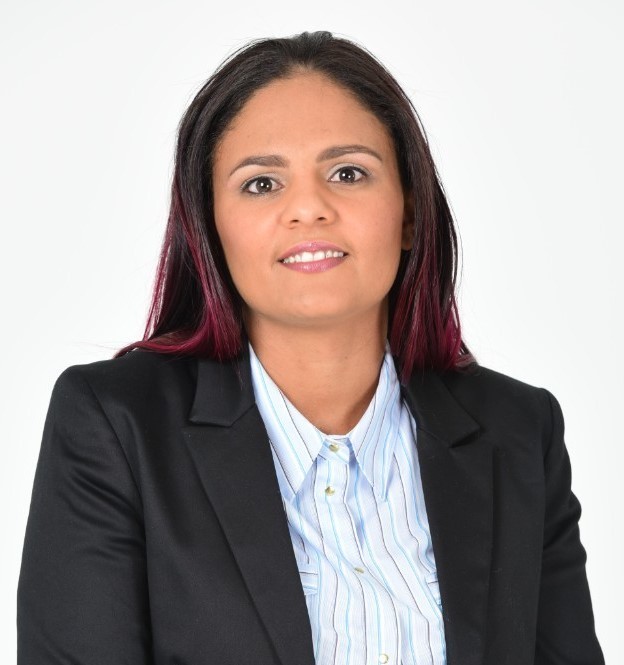 Mercia Geises is an experienced business leader in financial services with a broad knowledge and experience in the retail and corporate sectors. Mercia has been serving as the Chief Executive of Standard Bank Namibia since 1 May 2021. She started her career in law before moving into the financial services where she gre from various specialist roles into a corporate executive.
Mercia Geises has been responsible for the retail banking franchise, the largest division in the bank, which includes personal markets, the branch network, and business banking with a headcount of over 1,000 employees. Mercia has transformed and repositioned thr retail banking division to be future-ready and spear-headed the development of innovative initiatives and products such as PayPulse and BlueFuel. She will focus on creating value for clients and shareholders by continuing the transformation of Standard Bank into a strong, digitally focused financial solutions provider. Born and raised in Namibia's Otjozondjupa region, Mercia is an admitted attorney whose qualifications include a B. Juris (UNAM), LLB and LLM Mercantile law (University of the Free State), and an MBA (Stellenbosch University). Before joining Standard Bank in 2016, Mercia worked at Old Mutual for 12 years, rising to the position of Chief Executive Officer of Old Mutual Investment Group (Namibia).
Mercia Geises lives in Windhoek Namibia. She is Married and has 3 Children of which her youngest daughter is 3 Months old. Mercia likes to read, farm and travel with her family.