Mazen BOURI
Lead Financial Sector Specialist / World Bank Group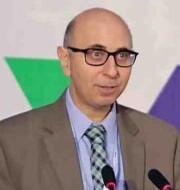 Mazen Bouri is the Lead Financial Sector Specialist based for the World Bank in Dakar, Senegal, with overall responsibility for the World Bank's financial sector development engagements with the regional institutions of the West African Monetary Union, including with BOAD, AMF-UMOA, BCEAO as well as for countries in the West African region. Previously, Mr Bouri was the World Bank's Programme Manager based in Yaoundé, Cameroon, from 2017 to 2020, covering the Central Africa region as well as Angola and Sao Tome, and from 2011 to 2014 he was the World Bank's Country Sector Coordinator based in Maputo, Mozambique.
In this role, he supported a growing programme of investment lending, budget support, technical assistance and analytical work covering a range of topics including financial inclusion, SME finance, housing finance, long-term finance, capital market development and investment climate reforms.
Prior to joining the Bank in 2005, Mr Bouri worked for ten years on small and medium-sized enterprise development projects financed by the Canadian International Development Agency in the Middle East region, and was based in Egypt for most of that time. He holds an MBA from McGill University and is a Certified Management Accountant from Ontario, Canada.