Martin HABEL
Manager, Treasury Client Solutions EMEA / IFC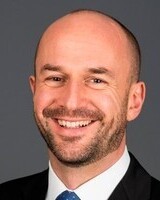 Martin Habel is the Manager of IFC's Treasury Clients Solutions team covering Africa, Europe, Middle East, and Central Asia. The team is responsible for delivering debt capital markets, structured finance and derivative solutions for IFC's clients in the EMEA region. Martin currently also serves as the head of IFC's London Office.
Since joining IFC in 2007, Martin has worked from Hong Kong, Washington DC, Dakar, Johannesburg, and London on transactions and initiatives across the globe. Prior to IFC he worked with KfW Group on asset securitization in emerging markets and with KfW Development Bank in the financial sector in Latin America.
Martin holds a Masters in Mathematics from the Albert-Ludwig University of Freiburg and an MSc in Economics from the London School of Economics.