Jean-Louis MENANN-KOUAME
CEO / Orange Bank Africa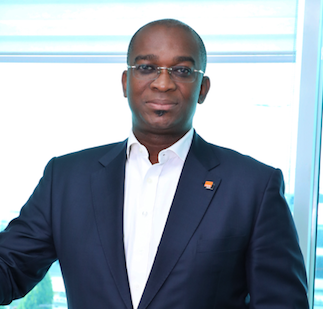 Jean-Louis Menann-Kouamé, 46, and father of 4 children, is originally from Côte d'Ivoire. Since January 2020, he has been the Managing Director of Orange Bank Africa, the leading digital bank in the WAEMU, which currently has over 1,000,000 customers. Prior to his appointment, he spent most of his career with the BNP Paribas Group where he held various management positions. He graduated from the Ecole Nationale de Commerce et de Gestion d'Agadir in Morocco in 1998 and from ESSEC in 2012.
At the beginning of his career, he was first in charge of financial engineering at BICI Bourse in 1999, before becoming, three years later, at the age of 25, the CEO of this subsidiary of BNP Paribas in the WAEMU, in charge of market operations. He then joined the Group's General Inspectorate in Paris in 2006, where he carried out several audit missions of the Group's branches and subsidiaries throughout the world.
In 2009, he was appointed Deputy Head of Africa at BNP Paribas, based in Paris, in charge of the supervision of the subsidiaries in Sub-Saharan Africa, mainly Madagascar, Gabon, Mali and Senegal. In 2012, he returned to Africa as CEO of BICI Guinea. In 2014, he was promoted to CEO of BICI Côte d'Ivoire, and then to CEO of BICIA Burkina Faso in 2019.
Designated best manager of the year 2017 in Côte d'Ivoire by the Ivorian employers' association, he is a member of the Board of Directors of the European Chamber of Commerce in Côte d'Ivoire and of the Lycée International Jean Mermoz of Abidjan. He is a laureate of the Choiseul 100 Africa ranking.