Dr. Uzziel NDAGIJIMANA
Minister of Finance and Economic Planning / Republic of Rwanda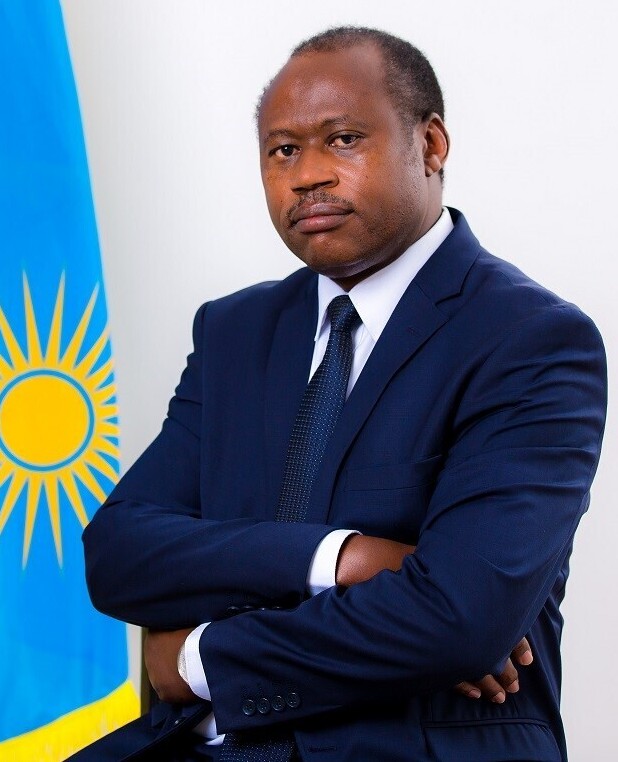 Dr. Uzziel NDAGIJIMANA is the Minister of Finance and Economic Planning in the Ministry of Finance and Economic Planning (MINECOFIN) since April 2018
He served as Minister of State in Charge of Economic Planning (MINECOFIN) from July 2014 up to April 2018 before his appointment as full Minister of Finance and Economic Planning.
Before joining the MINECOFIN, Dr. Uzziel NDAGIJIMANA was the Permanent Secretary of the Ministry of Health, Republic of Rwanda from May 2011 to July 2014.
Dr. Uzziel NDAGIJIMANA served at different leadership positions as the Vice Rector of the National University of Rwanda from (2007-2011), and as the Rector of School of Finance and Banking in Kigali, Rwanda (2002-2007).
Dr. Uzziel NDAGIJIMANA is an Economist, holding a PhD in Economics (1998) from the University of Warsaw and a MSc. Economics, with specialisation in International Trade from Warsaw School of Economics (1992). He started his career as a Lecturer at the National University of Rwanda in 1999, Faculty of Economics, Social Sciences, and Management, before he moved to leadership positions of the Government of Rwanda from 2002. He is an author of papers in national and international journals. He speaks Kinyarwanda, French, English, Swahili, Polish, and basic Portuguese.
Dr. Uzziel NDAGIJIMANA also served on various Boards and Councils, including:
· Board of Directors of the National Bank of Rwanda
· Board of Directors of the National Institute of Statistics of Rwanda
· Board of Directors of the Student Financing Agency for Rwanda
· Board of Directors of School of Finance and Banking
· Board of Directors of National University of Rwanda
· Chairman of Economic Advisory Council of the President of the
Republic of Rwanda
· Chairman of the Audit Committee of the Inter-University Council for
East Africa