Delphine TRAORE
CEO General Insurance / SanlamAllianz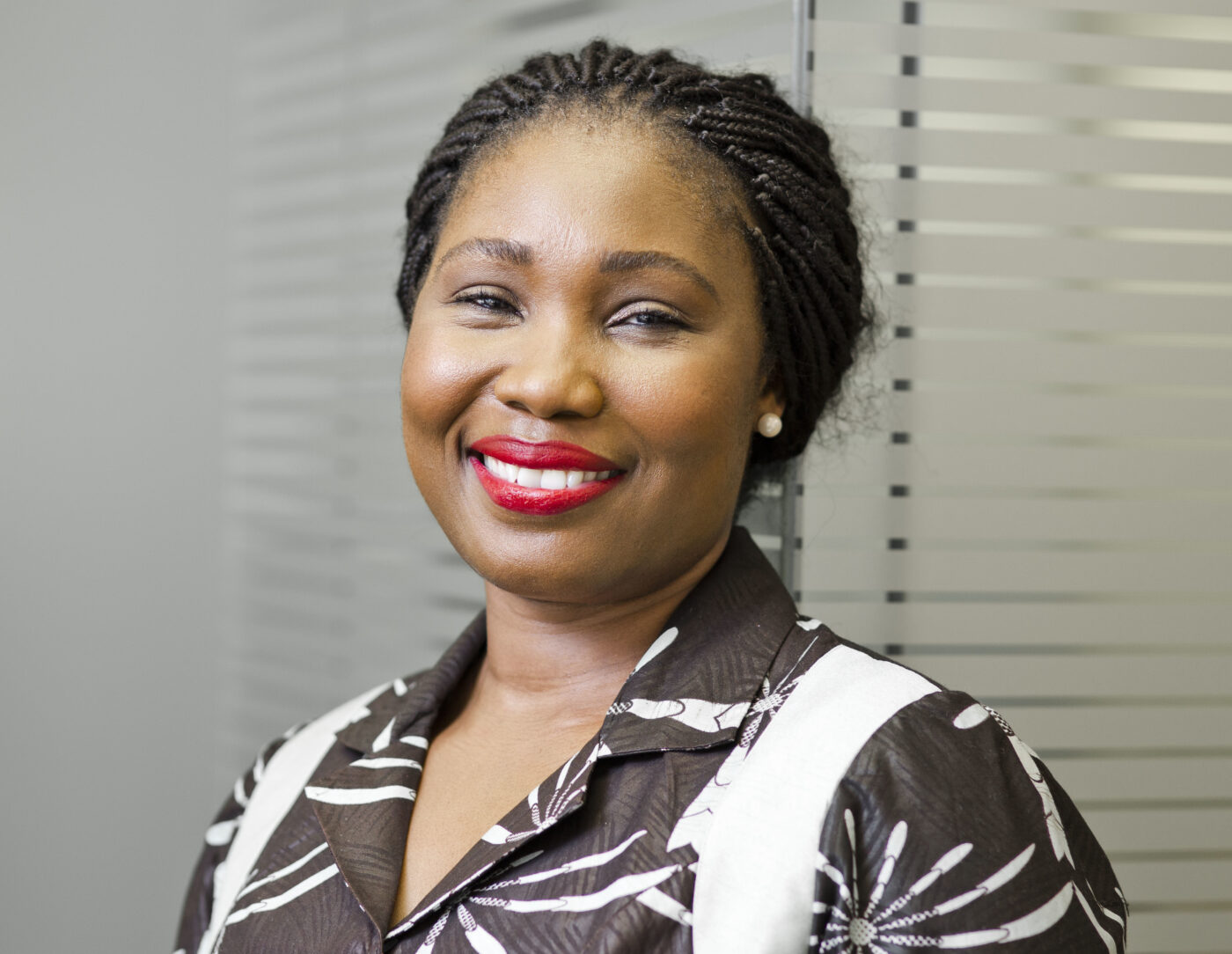 Delphine Traoré is the Chief Executive Officer of SanlamAllianz General Insurance since September 2023, following the success of the combination of Allianz and Sanlam activities on the African continent.
Prior to this appointment, she was the first African woman to hold the highest regional position within the Allianz group: she has been Regional CEO of Allianz Africa from November 2021 to August 2023, while retaining her previous positions as Member of the Board of Directors and Chief Operating Officer, which she has held since 2017. First African woman to hold the highest regional position within the Allianz group, she was the only black woman on the Executive Committee (Comex) of the Allianz group.
Native of Burkina Faso, Delphine is from Orodara, a small village west of Bobo-Dioulasso, the economic capital and second largest city in the country.
At the end of her university studies and after a first professional experience, she joined the Allianz Group in 2005, within the Canadian subsidiary of Allianz Global Corporate & Specialty (AGCS). From 2012 to 2017, she was CEO of AGCS Africa in South Africa. To date, she still holds the position of Non-Executive Member on the Executive Committee at AGCS South Africa.
Holder of a Chartered Property and Casualty Underwriter (CPCU) from the American Institute for Chartered Property Casualty Underwriters, Delphine served consecutively as Vice-President and then President of the African Insurance Organization (AIO) from May 2018 to September 2021, prior to which she was the President of the Insurance Institute of South Africa (2015-2017). She is a member of the Board of Directors of Africa Reinsurance Corporation (Africa Re). She also sits on the Boards of African Risk Capacity Ltd (ARC) and the Alliance for a Green Revolution in Africa (AGRA), which aim to increase the prosperity of African farmers through financial inclusion. She recently joined the Board of Ivanhoe Mines as a Non-executive Director. Ivanhoe Mines is a leading Canadian mining company committed to becoming a global leader in the supply of critical resources required to transition our world to a low-carbon, renewable future.
Delphine's commitment and merits on the continent have been recognized by many renowned organizations, including the media, various professional groups and civil society, through prizes, nominations, awards…