Cina LAWSON
Minister for the Digital Economy and Transformation / Republic of Togo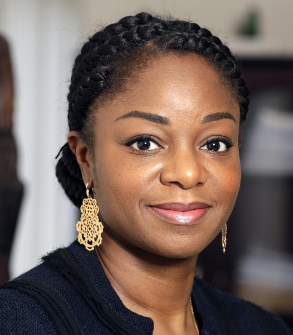 Cina Lawson is Togo's Minister of Digital Economy and Transformation. Drawing from over 20 years of experience and expertise in digital policy and regulation, she has led Togo's successful transition to an inclusive digital economy.  
Lawson began her career at the World Bank in Washington, D.C, assisting governments in emerging markets in executing regulatory reforms. She then worked for Alcatel-Lucent in Paris before joining Orange Group in New York City as Manager of Corporate Strategy and Business Development.  
As a minister, she transformed the regulatory environment to foster innovation, competition, and private investments. She has been uniquely innovative in championing private sector investment in the public's interest via joint ventures and partnerships with global enterprises (e.g., Google, CSquared, Asseco, Axian). 
Under Lawson's leadership, Togo became the first West African country to deploy 5G services. Over the last decade, she increased digital service penetration so that a majority of the population now has access to mobile telephony (from 33% in 2010 to 78% in 2021) to mobile internet (from 1% in 2010 to 74% in 2021), and to mobile money (from 1% in 2013 to 57% in 2021). 
Lawson also used digital means to better enable financial inclusion. For example, during the Covid-19 pandemic, she initiated and launched the digital cash transfer program Novissi, which distributed $34M in financial aid to a quarter of Togo's adult population.   
Lawson's leadership has gained international recognition, including from the World Economic Forum, SXSW, and Forbes. In 2019, she received the Harvard Alumni Public Service Award, becoming the first African female public servant honoree since its establishment. Lawson graduated from Sciences Po Paris and earned a Masters of Public Policy from the Harvard University Kennedy School of Government. She speaks Fluent French, English, and Ewe (Mina).