Aminata MBAYE
Director of Financial Engineering / CGF Bourse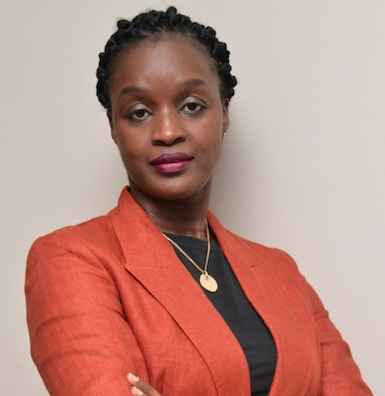 Aminata Cheikh Mbaye is the Director of Financial Engineering at CGF Bourse. She has over 15 years of experience in banking and financial markets.
Prior to joining CGF Bourse in 2013, Aminata worked at AIG Europe as a financial analyst in the corporate segment with a focus on the assessment of financial and non-financial risks of companies mostly listed on the CAC 40. In 2009, she joined UBA Senegal as a Credit Analyst with a focus on credit files in order to assess the risks incurred by the bank, the structuring of the credit, and the profitability of the transaction 
She has experience in structuring and placing landmark capital raising transactions in the financial market with issuers from various sectors (governments, corporations, commercial and development financial institutions…) as well as executing advisory mandates, company valuations and capital openings. She also has experience in the structuring of municipal financing, particularly via the capital market, as well as the structuring of Islamic bonds. She has assisted various issuers in raising over US$1.5 billion over the past 9 years.
 She holds a Master of Science in Finance from Baruch College New York / American University of Paris and is fluently bilingual. She is also a graduate of the Paris School of Business with a Bachelor of Business Administration (specialization in Finance and Management).