Kodjo Sévon-Tépé ADEDZE
Minister of Commerce, Industry and Local Consumption / Republic of Togo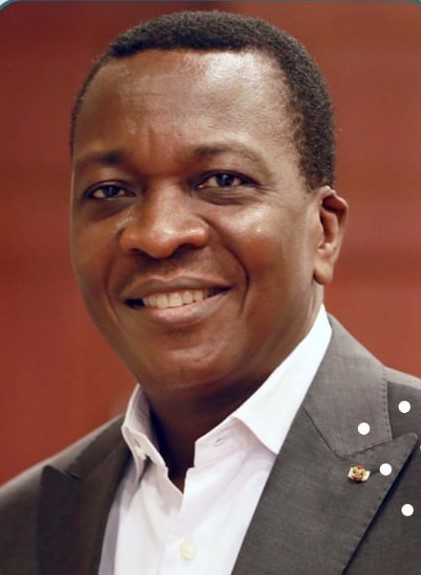 Formerly in charge of Togolese Customs, Sevon-Tepe Kodjo Adedze has held the portfolio of Trade, Industry and Local Consumption in Togo since October 2020. A position that he intends to sublimate while waiting for a new political promotion.
Kodjo Adedze was born on 31 December 1961. The general public discovered him in Togo under the mantle of Customs officer. With a Cycle 3 diploma, Customs option at ENA (Ecole Nationale d'Administration), he joined the civil service of his country in 1988.
Passionate about his field of study, he later obtained a post-graduate diploma in law, as well as a post-graduate diploma in Customs, at the Ecole Nationale des Douanes de Neuilly-sur-Seine (in France).
Kodjo Adedze completed his professional career with the Togolese Customs. He was respectively Customs Inspector, Director of Studies and Customs Legislation, Director General of Customs, Commissioner of Customs and Indirect Rights. And Commissioner General of the OTR, taking over from the Rwandan Henri Gaperi.
A native of the Zio Prefecture, Mr Adedze was also Director General of the Public Procurement Regulatory Authority (ex-ARMP)