Cryptocurrencies: Time for African regulators to harness the potential?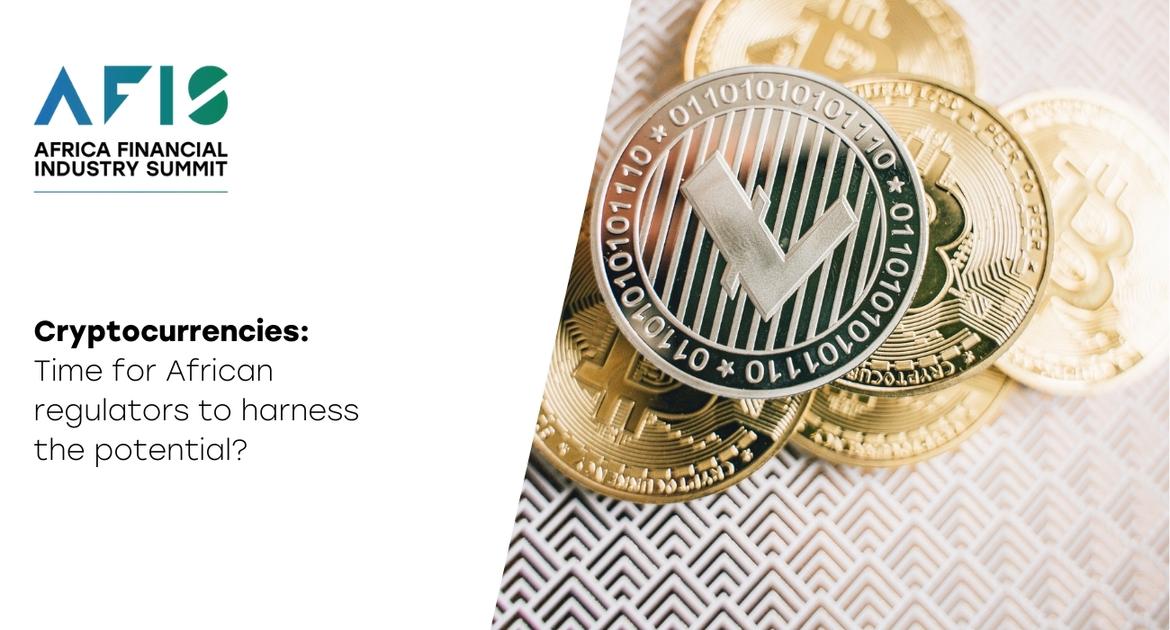 26 Jan 2023
African regulators should consider strategic regulatory frameworks allowing cryptocurrencies to legally operate in ways that would benefit national economies, according to high-level participants of a strategic roundtable at the Africa Financial Industry Summit – AFIS 2022.
By Oliver Nieburg – Editorial Consultant, Jeune Afrique Media Group
Regulating digital assets could protect African cryptocurrency users and open up business opportunities for the traditional financial industry, they say.
FTX's widely publicised collapse has perked interest across the globe in regulating cryptocurrencies.
Some regulators are concerned by the risk of arbitrage and speculation, while others see advantages and potential linkages with traditional financial services.
At AFIS 2022, a strategic roundtable consisting of 30 executives from institutions such as the Kenya Capital Markets Authority, Citi, The Financial Services Commission – Mauritius, The National Bank of Rwanda, The Togolese Ministry of Digital Economy and Transformation, and KPMG, suggested creating virutal asset licenses for cryptocurrencies could bring value for Africa.
The crypto craze: Underregulated instruments hugely popular
Despite financial institutions being prohibited to trade crypto in many countries, cryptocurrencies continue to be used by Africans in droves.
Around 20,000 cryptocurrencies exist today across the globe. The African public and micro-enterprises are turning to these underregulated digital assets for financial transactions due to improved speed, convenience and costs compared to traditional banking.
Africa is among the smallest but fastest-growing crypto market globally. Crypto transactions continue to accelerate on the continent (+16% YOY to $100.6 billion in Sub-Saharan Africa between July 2021 and June 2022, according to Chainalysis research).
Regulatory frameworks for digital assets
The roundtable participants concurred that African regulators have a duty to protect consumers and embrace innovation.
"We cannot sit idle while rational people choose to do what seems irrational," argued one participant.
M-PESA was initially met with scepticism by Kenya's Central Bank as a potential vehicle for money laundering but has proven hugely successful, another added.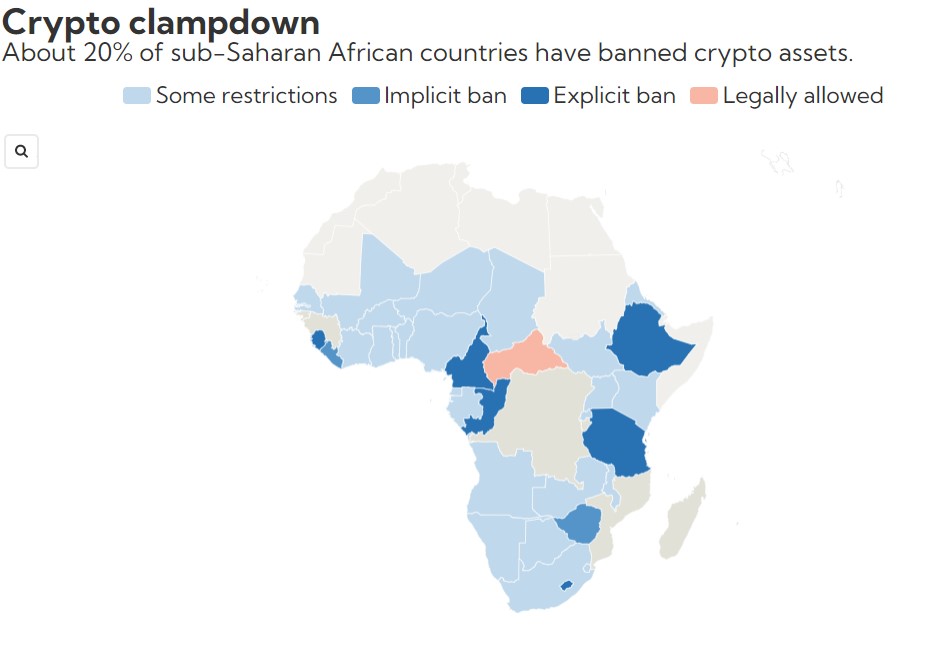 Regulation should protect end consumers and cover Know Your Customer (KYC) and Anti-Money Laundering (AML).
Frameworks should provide clarity on the categories of digital assets. Some digital assets are used for payments, others to store value or for investments, while some mutate. Regulators should provide precision on each asset class, and issue license requirements accordingly.
Regulation could be simplified, according to one roundtable participant, by regulating the medium of how crypto assets are issued, stored, transferred and redeemed under a concept called 'The sovereign blockchain'. Regulators issuing licenses could require each player to prove that assets are stored with KYC and capital reserve assurance built into the process or logic of the blockchain.
Many crypto operators are eager to be monitored, cryptocurrency companies present in the roundtable said.
Business growth opportunities
A regulated crypto market may open business opportunities for traditional players: for instance, a new insurance segment providing cover for retail or institutional investors of cryptocurrencies.
In capital markets, individual and corporate customers could broaden their investment/risk options given the lack of depth in many African capital markets.
There are also prospects for Africa to explore tangible asset-backed cryptocurrencies leveraging the continent's natural resources such as gold.
Lessons from Mauritius and Botswana
Mauritius has been one of the first African nations to introduce legislation governing virtual assets. The Virtual Asset and Initial Token Offerings Act 2021 came into force in February 2022 and requires cryptocurrency providers conducting business in and out of Mauritius to obtain a license. Unlicensed operators face fines.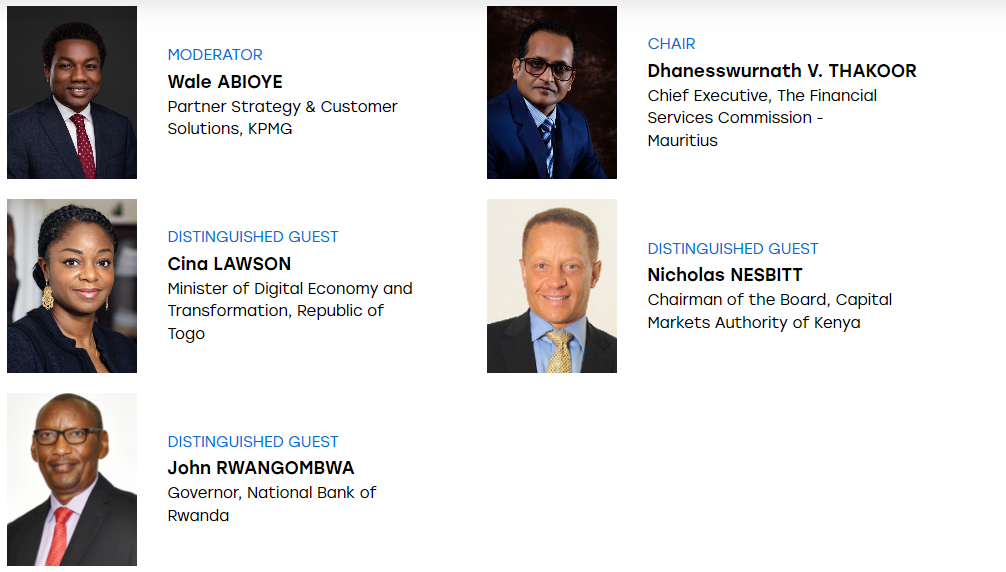 The Mauritian regulator had been in contact with crypto operators before the Act was introduced, and the crypto providers agreed that a dose of regulation was necessary. The regulation was accompanied by a public awareness campaign warning consumers to be wary of unlicensed operators operating outside the country who promise overnight riches.

Under the Act, a virtual asset service provider must have a physical office in Mauritius. The Financial Services Commission (FSC) will take into consideration whether executives responsible for decision-making are located in the country, as well as the residence of employees. The regulation includes a minimum unimpaired capital requirement for virtual asset providers. Even banks can apply for a virtual assets license.
Botswana has also allowed cryptocurrency companies to apply for a Virtual Assets Service Provider license. Yellow Card Financial became the first African cryptocurrency platform to obtain such a license in October 2022. The company has introduced stringent KYC rules, even if it has meant a drop in customers, some of whom wish to remain anonymous.
A regulated crypto market – particularly with integrated regulatory frameworks across countries – could weed out bad actors and bring added value to Africa was the consensus among roundtable participants.