AFIS 2023: A summit to build a world-class African financial industry.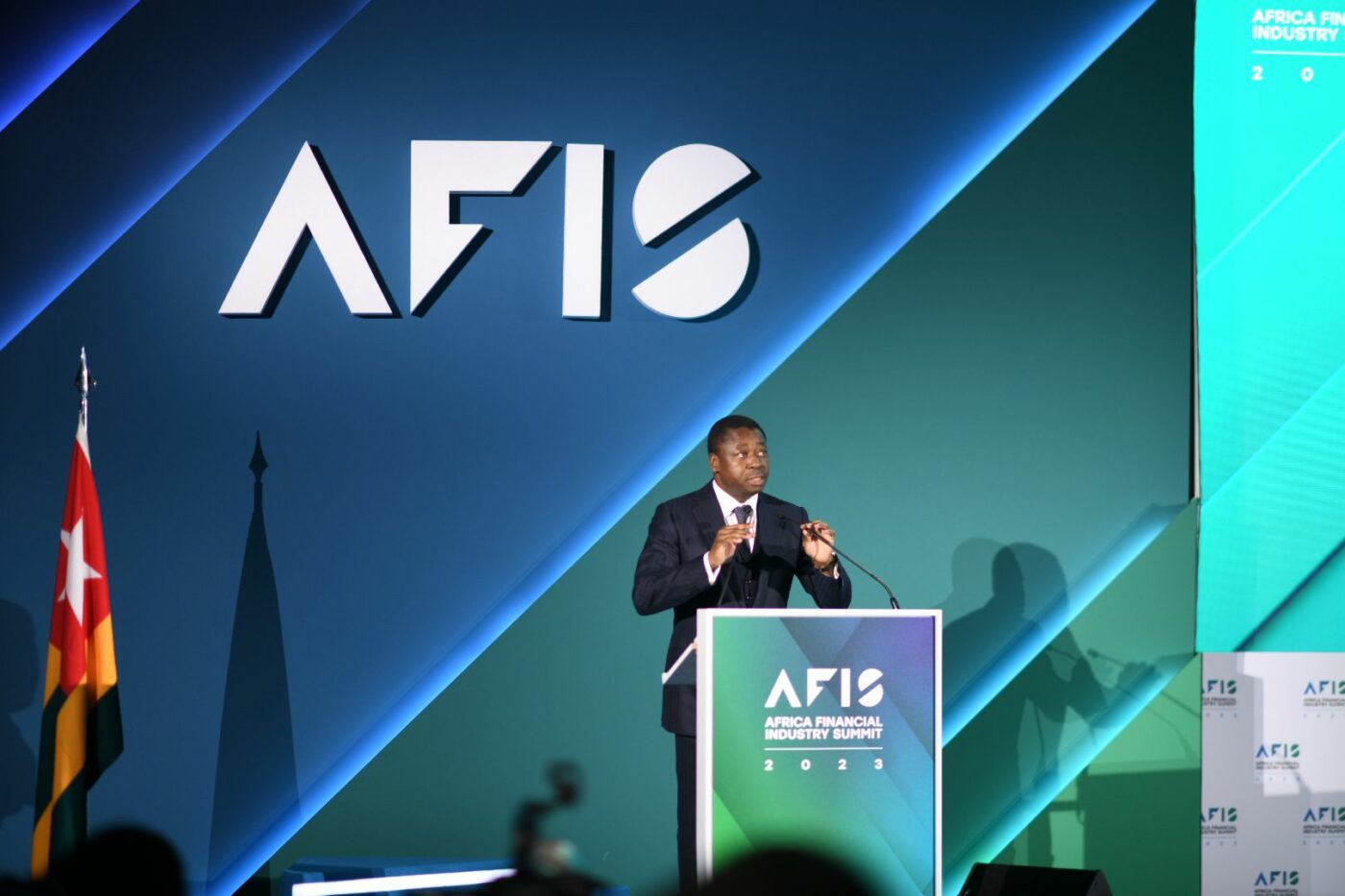 16 Nov 2023
Over 1000 financial leaders, policymakers, and regulators have come together to address major challenges and create a world-class financial industry. 
20 Ministers of Economy and Finance, central bank governors, vice-governors, and regulatory authorities are in attendance.
In-depth discussions will take place on a variety of topics, such as managing risks related to currency fluctuations, tokenizing African assets, global economic reforms, and the implications of artificial intelligence on the financial sector.
AFRICA FINANCIAL INDUSTRY SUMMIT – AFIS, organized by Jeune Afrique Media Group, in partnership with the International Finance Corporation (IFC), a World Bank Group entity dedicated to the private sector, and the Republic of Togo.
Lomé, 15 November 2023 – Since its creation in 2021, AFIS has evolved into a strategic platform for public-private dialogue aimed at transforming the African financial landscape. This edition, focused on the theme "BUILDING A WORLD-CLASS AFRICAN FINANCIAL INDUSTRY: A $1.5 TRILLION OPPORTUNITY," brings together leaders from the public and private sectors for a sovereign African financial industry, addressing four major challenges: attracting African institutional investments to local capital markets, ensuring free capital movement and regulatory harmonization, promoting talent essential for digital transformation, and fostering innovation, particularly in areas such as climate finance and tokenization.
In the midst of a globally unstable economic context, where Africa grapples with inflation, rising interest rates, tensions in global markets, and the withdrawal of major global banks and insurers, AFIS 2023 positions itself as a catalyst for the continent's economic revival. It aims to contribute to shaping essential actions for inclusive, robust, and reliable finance, aiding in the economic recovery of the continent.
THEY SAID :
"The theme of crises gives way to the theme of opportunities. Economic dynamism in West Africa gives us reason to be optimistic. Sub-Saharan Africa as a whole is embarking on the path to recovery. The AfCFTA will anchor this recovery for the long term." "We cannot regain control of the African narrative without concerted action. Africa must collectively regain the control of its narrative." stated His Excellency Faure Essozimna GNASSINGBÉ, President of the Togolese Republic.
"The financial sector plays an absolutely essential role in supporting the emergence of an inclusive and connected Africa, as well as the continent's energy transition." "The fate of the AfCFTA does not depend solely on the public sector. The private sector, particularly financial industry, plays a decisive role." "There are a lot of challenges. But there are as many opportunities. The financial industry has a crucial role to play in helping the continent seize these opportunities." added Sérgio PIMENTA, IFC Vice President for Africa.
"Our firm belief is that we must seize the situation rather than wait for the storm to pass because Africa is the new frontier." "In order to address the challenges facing the finance sector which faced multiple crises, AFIS positions itself alongside industry stakeholders as a catalyst for our shared ambitions." Affirmed Ramatoulaye GOUDIABY, Director of AFRICA FINANCIAL INDUSTRY SUMMIT – AFIS
For two days, over thirty conferences, workshops, and roundtable discussions will provide leaders with the opportunity to actively contribute to Africa's economic recovery, positioning AFIS as the essential dialogue platform between public sector actors (Ministers of Economy and Finance, central bankers, regulators) and private sector leaders (heads of major financial institutions, bankers, insurers, fintechs, and mobile money operators, capital markets).
Distinguished personalities participating in these high-level exchanges include Sérgio Pimenta (IFC Vice President), Jean-Claude Kassi Brou (Governor of BCEAO), H.E. Mamo Esmelealem Mihretu (Governor of the Central Bank of Ethiopia), Manuel António Tiago Dias (Governor of the Central Bank of Angola), Sani Yaya (Minister of Economy and Finance of Togo), Serge Ekué (BOAD), Ugas Sheikh-Mohamed (Capital Markets Authority – Kenya), Delphine Traoré (SanlamAllianz), Patty Karuaihe-Martin (NamibRe), Jeremy Awori (Ecobank), Jules Ngankam (African Guarantee Fund), Oliver Alawuba (UBA), Felix Edoh Kossi Aménounvé (BRVM), Serigne Dioum (MTN), and Idrissa Nassa (Coris Bank), along with many other decision-makers from across Africa and around the world.
About AFRICA FINANCIAL INDUSTRY SUMMIT-AFIS 
Founded by Jeune Afrique Media Group in 2021, with the support of IFC (World Bank Group), AFIS is a sister organization of the AFRICA CEO FORUM, the leading platform for the African private sector. AFIS' objective is to build a robust financial industry that serves the real economy and sustainable development. Bringing together the most influential figures and institutions in African finance, as well as regulators, AFIS works to improve financial inclusion and the emergence of a truly pan-African financial services industry. Discover our program and speakers for AFIS 2023 : Annual Summit – Afis 
About IFC  
IFC — a member of the World Bank Group — is the largest global development institution focused on the private sector in emerging markets. We work in more than 100 countries, using our capital, expertise, and influence to create markets and opportunities in developing countries. In fiscal year 2023, IFC committed a record $43.7 billion to private companies and financial institutions in developing countries, leveraging the power of the private sector to end extreme poverty and boost shared prosperity as economies grapple with the impacts of global compounding crises. For more information, visit www.ifc.org.