PRESS RELEASE : CLOSING PANEL AFIS 2022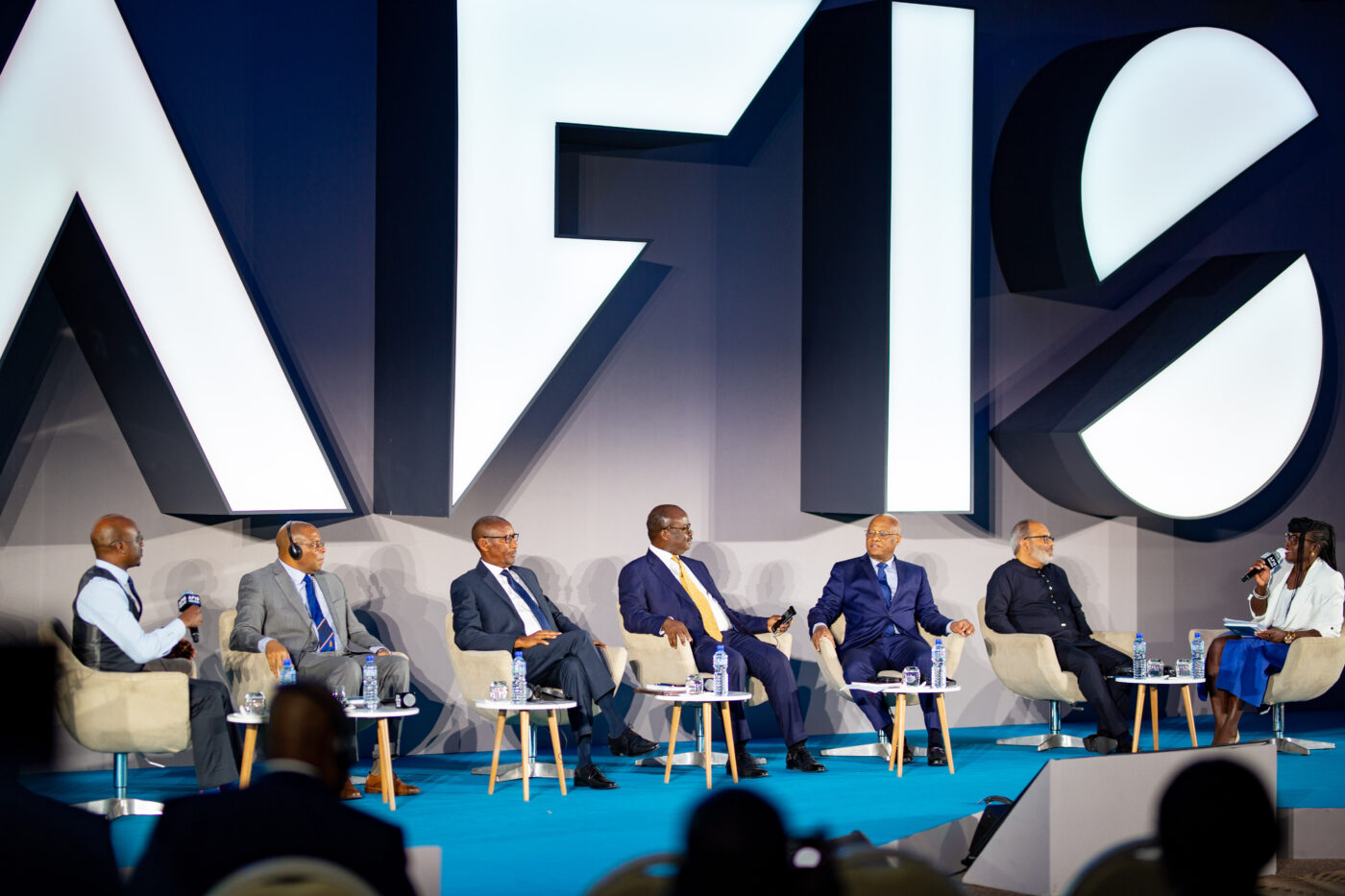 20 Dec 2022
AFIS 2022 CONCLUDES WITH A COMMITMENT TO THEIMPACT AND IMPLEMENTATION OF AN AMBITIOUS AGENDA FOR AFRICAN FINANCIAL SOVEREIGNTY
Lomé, November 30, 2022-In the presence of many leading figures of the African financial community, the closing ceremony marked the end of the 2022 edition of the AFRICA FINANCIAL INDUSTRY SUMMIT -AFIS. Bringing together in Lomé more than 800 decision-makers from the African and international financial sector, AFIS 2022 laid the foundation for a concrete organization that contributes to the continent's economic recovery and the development of a competitive, innovative, inclusive and sustainable financial industry.
During these two days of discussions and debates, bankers, insurers, fintechs, Ministers, Central Bank Governors and heads of regulatory authorities spoke duringmore than thirty panels but also numerous round tables in restricted committee. These meetings were an opportunity to share and exchange findings and proposals on the major issues facing the African financial industry. The recommendations resulting from these sessions will be published in order to give a voice to the African financial industry in continental and global debates.
As a public-private dialogue platform for the development of a sovereign, inclusive and innovative African financial industry, AFIS aims to build a permanent dialogue between commercial banks, fintechs, development financial institutions, insurers, mobile money operators and regulators in the entire continent.
Participants interacted live to discuss the regulation of fintechs and crypto-currencies, to promote regional integration through the AfCFTA and Pan-African Payment and Settlement System, and to maximize opportunities in green finance, stock markets and innovation, while protecting citizens' data and expanding financial inclusion.
Creating intra-African flows and change the mindset in order to work as a team -banks, intermediaries, startups, regulators -is a necessity. We must sit together and collaborate on common issues and challenges, unite our voices to influence international regulations that are imposed on us without always taking into account African specificities. The exchanges we have witnessed confirm that AFIS has already found its place in the main African debates", said Amir Ben Yahmed, CEO of Jeune Afrique Media Group and President of the Africa CEO Forum, AFIS co-founders.
In our next meeting, I would like to see progress on the financial markets -how we use them, what common framework we put in place -and on the issue of mobile money, with greater clarity on the regulations in place", said Dr. Denny KALYALYA, Governor and Chairman of the Board, Central Bank of Zambia.
Between us, regulators, and private sector leaders, we must understand the need to find solutions together to establish a sustainable and inclusive financial industry the next time we meet", said John RWANGOMBWA, Governor, National Bank of Rwanda.
Next year, we will go beyond the cyclical issues that mobilized us this year and focus our discussions on the financing of our economies, inclusion and other sectors such as microcredit and digitization", said Jean-Claude Kassi BROU, Governor, Central Bank of West African States (BCEAO).
Marked by the presence of around twenty heads of regulatory authorities and Ministers, AFIS 2022 also welcomed the members of the executive committees of the largest financial groups of the continent: IFC, Ecobank, NSIA, Sunu, Bank of Africa, Attijariwafa Bank, Allianz, BOAD, Equity Bank, First Bank of Nigeria, Wafa Assurance, Sanlam, Coris, Oragroup, Citi, Rawbank, Visa, Africa 50, FMO, EBID, etc.