Paul RUSSO
CEO / KCB Group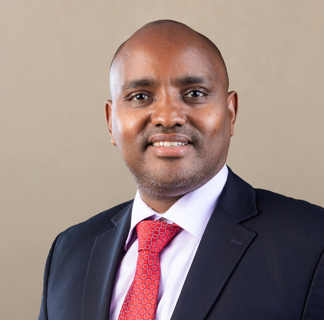 Paul Russo is the Chief Executive Officer of KCB Group PLC. He is a member of the Boards of KCB Group PLC, KCB Bank Kenya and BPR Bank Rwanda Plc. He is also a member of the Kenya Bankers Association Governing Council, the banking industry lobbying arm. 
 
He steers one of the largest banks in the East African region with assets of over $10 billion and a market capitalization of over $1.1 billion. With presence in Kenya, Tanzania, South Sudan, Uganda, Rwanda, Burundi and a Representative office in Ethiopia, the Bank serves over 30million retail and corporate banking customers primarily through digital channels and over 495 branches. The Bank has a wide network of correspondent relationships with over 200 institutions across the globe.
 
Paul is responsible for overseeing the transformation of KCB Group into the undisputed leader in the financial services sector and a customer focused financial powerhouse. He has extensive experience in banking, strategy, operational and people management. Paul has been involved in the running key strategic assignments within the Group, including serving as receiver manager for Chase Bank (in Receivership), Managing Director leading NBK's turnaround strategy, and the Regional Businesses Director looking after the KCB Group's international subsidiaries.
 
He is passionate about wholehearted customer service, defining a culture of collaboration and engagement, driving execution, and creating a sense of urgency towards writing the next chapter in the Bank's history.